Updated By: LatestGKGS Desk
Google celebrating 19th birthday 27th September 2017 with spinner doodle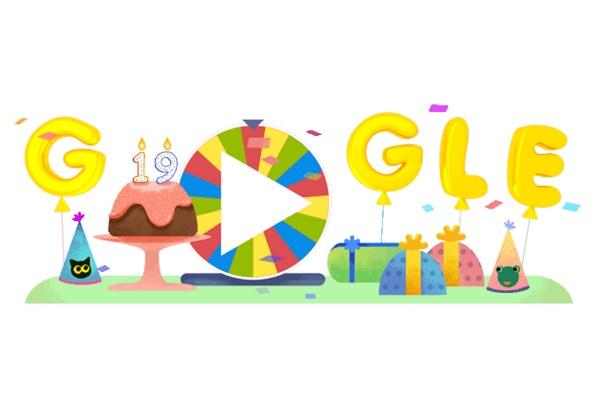 IT giant Google celebrating 19th birthday today with spinner doodle across the world on its popular search page
Today is the official birthday of information technology giant company Google that leading the online world in search volumes.
Google officially stick to 27th September date for celebrating its birthday.
Although there are at least 4 dates when Google celebrate its birthday for one or another reason that falls as the anniversary of company formation process.
In September, Google celebrates 7th, 8th, 26th and 27th for one or other reason.
Today's Google Doodle marked as Google birthday hence Google celebrating once again this year with a surprising spinner wheel game doodle.
Latest Google Doodle Updates