Updated By: LatestGKGS Desk
Daily Current Affairs 20th April 2018 GK GS Bulletins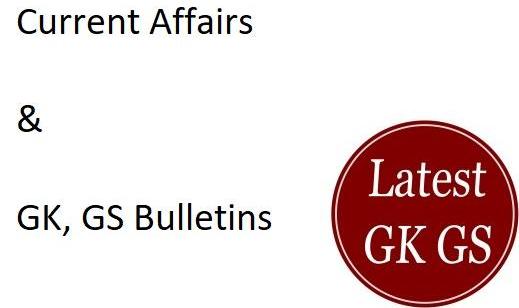 Daily Current Affairs GK GS Bulletins
1. Prime Minister Narendra Modi made an official visit to Germany on 20th April 2018. He met German Chancellor Angela Merkel at German Chancellery in Berlin.
2. The Two-day Commonwealth Heads of Government Meeting (CHOGM) held at the Buckingham Palace in London was concluded on 20th April 2018.
3. The US Senate has appointed Jim Bridenstine as the Administrator of NASA, the US space agency on April 20, 2018.
4. According to the TRA Brand Trust Report 2018, the State Bank of India was the most-trusted bank (both public and private sector) in India and ICICI Bank topped the chart among the private sector.
5. Indian Premier League-2018 Update: Chennai Super Kings (CSK) defeated Rajasthan Royals (RR) by 64 Runs, in IPL match, held on 20th April 2018 at Maharashtra Cricket Association Stadium in Pune.
6. Swaziland's King Mswati III, Africa's last absolute monarch, officially changed the name of his country to the 'Kingdom of eSwatini' on 19th April 2018.
7. According to the Global Findex Report-2017 released by the World Bank on 19th April 2018. There are 19 crores of Indian adults who do not have bank accounts.
8. Madhya Pradesh state has bagged the 'Most Film Friendly State Award-2017' conferred by the Government of India on 19th April 2018 in New Delhi.
9. The World Liver Day (WLD) was observed on 19th April 2018 across the world to spread the awareness regarding the liver-related diseases among people.
10. Malaria Summit held on 18th April 2018 was concluded in London, UK. It was an event to suppress malaria across the Commonwealth member states of the world.
11. Miguel Diaz-Canel was officially elected as the new President of Cuba on April 19, 2018.