Updated By: LatestGKGS Desk
15th Finance Commission Forms Advisory Council To Advice & Assist Comission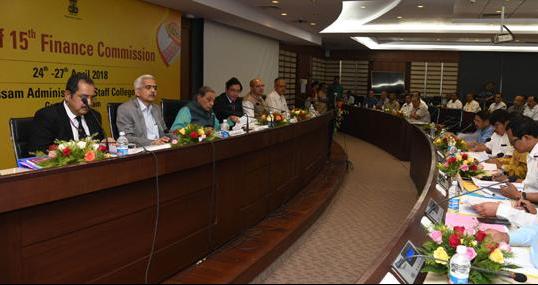 Fifteenth Finance Commission Forms Advisory Council To Advice & Assist Commission
The Fifteenth Finance Commission (FCC) headed by NK Singh has formed an Advisory Council to advise and assist Commission on issue or subject related to Terms of Reference (ToR) to quell strong opposition from some states over 2011 census.
The advisory council comprises members as its current President Arvind Virmani and others including a former chief economic advisor, Surjit S Bhalla, Sajjid Chinoy, Neelkanth Mishra, Sanjeev Gupta, and Pinaki Chakraborty.
Role & Function of Advisory Council
The Advisory Council will assist the commission in preparation of any paper or research study which would enhance Commission's understanding on issues containing in its ToR.
The Advisory Council will also help the commission in broadening its ambit and understanding to seek best national and international practices on matters pertaining to fiscal devolution and improving the quality and reach and enforcement of its recommendations.
The Advisory council's role is obviously advisory in nature and it cannot tweak on its own ToR of the 15th Finance commission. Any change in ToR will be made by Central Government with the assent of President. The setting up of an advisory council by FFC will also serve to ease pressure on Centre over ToR.
Finance Commission Background
Finance Commission is the constitutionally-mandated body established once every five years by President to devise a formula for distributing net tax proceeds between centre and states as well as among states and local bodies. The recommendations of 15th Finance Commission (FFC) will come into effect on 1 April 2020.
The ToR of 15th Finance Commission has drawn protests from many states, especially from southern ones, over its mandate to use 2011 Census data over 1971 Census data for resource allocation.