Updated By: LatestGKGS Desk
World Turtle Day Observed On 23rd May 2018 Details, Purpose, Celebrations, History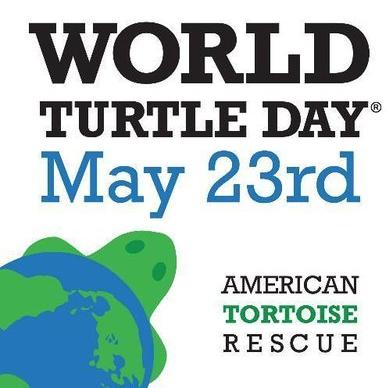 World Turtle Day Observed On 23rd May 2018 Details, Purpose, Celebrations, History
World Turtle Day is celebrated on 23 May every year around the world in an attempt to raise awareness on conservation of tortoise and turtles, and on illegal trafficking.
World Turtle Day is been celebrated annually on 23rd May to bring the attention of people and to increase knowledge of and respect for, turtles and tortoises, and encourage human action to help them survive and thrive.
World Turtle Day is celebrated around the world in several ways like from dressing up as turtles or wearing green summer dresses, to saving turtles caught on highways, to research activities. Turtle Day lesson plans and craft projects encourage teaching about turtles in classrooms.
World Turtle Day was first observed and sponsored by American Tortoise Rescue (ATR) in the year 2000.
American Tortoise Rescue (ATR)
American Tortoise Rescue (ATR) is an animal rescue organisation devoted to the rescue, rehabilitation, adoption and protection of all tortoise and turtle species, and the protection of their environments. Located in Malibu, CA, ATR is a United States Nonprofit Corporation.

ATR, since its establishment in the year 1990, by a married couple team Marshall Thompson and Susan Tellem has rescued over 1000 turtles and 2000 tortoises. The organization's in-house population "floats" at about 125 animals.