Updated By: LatestGKGS Desk
International Museum Day Observed on 18th May 2018 Theme, Celebrations, Aim, History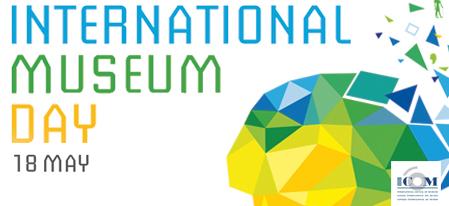 International Museum Day-2018 Observed on 18th May 2018 Theme, Aim, Celebrations, History
International Museum Day is observed every year on 18th May around the world and is celebrated by the global community of museums.
International Museum Day-2018, the theme is "Hyperconnected Museums: New approaches, new public".
International Museum Day main aim is to raise awareness of the fact that, 'Museums' are an important means of cultural exchange, enrichment of cultures and development of mutual understanding, cooperation and peace among peoples.
International Museum Day was first created in the year 1977, by the International Council of Museums (ICOM).
On International Museum Day, several events and activities are planned & organised by ICOM to celebrate the day which can last a day, a weekend or a whole week.
On International Museum Day, around a different theme discussed within the ICOM community, several events and free activities are conducted in a unique, enjoyable way just to promote the role of museums around in the world.
International Museum Day, over the years, has shown the increased participation of museums all over the world. In 2017, more than 36,000 museums participated in the event in some 157 countries.