Updated By: LatestGKGS Desk
PM SVANidhi online dashboard pmsvanidhi.mohua.gov.in launched, features, benefits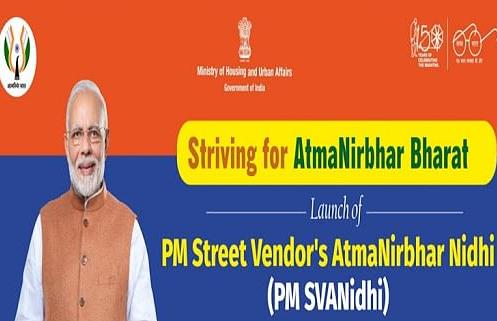 Shri Durga Shanker Mishra, Secretary, Housing and Urban Affairs launched the PM Street Vendor's AtmaNirbhar Nidhi (PM SVANidhi) online Dashboard pmsvanidhi.mohua.gov.in
Shri Durga Shanker Mishra, Secretary, Housing, and Urban Affairs launched the PM Street Vendor's AtmaNirbhar Nidhi (PM SVANidhi) online Dashboard. The online Dashboard is intuitive, collaborative, and provides all stakeholders who pursue knowledge and monitor the progress of PM SVANidhi to the city level with a one-stop solution.
More than 7,15 lakh appliances have been issued and over 1,70 lakh in various States and UTs since the entry into the online submission of applications for the PM SVANidhi portal on 2nd July 2020.
PM SVANidhi was initiated by the Ministry on 1 June 2020 to provide street vendors with inexpensive job capital loans to restore their adverse livelihoods from the lockdown of Covid-19.
This scheme is expected to benefit 50 lakh street vendors selling in cities, including adjacent peri-urban/rural areas, on or before 24 March 2020. The Scheme allows dealers to use a working capital loan of up to Rs. 10,000, which can be repaid in one year's monthly installments. With early redemption, the loans will be transferred to the beneficiaries' bank accounts on a quarterly basis with the interest subsidy of 7 percent per annum by direct income transfers.
An early loan default does not result in a fine. The program encourages digital purchases up to Rs. 100 a month through means of cashback rewards. Sellers will meet their goal of growing market rates by using the credit cap facility for immediate/early recovery of loans.
Latest Prime Minister Updates