Governor ESL Narasimhan dissolves Telangana Cabinet, President rule in Telangana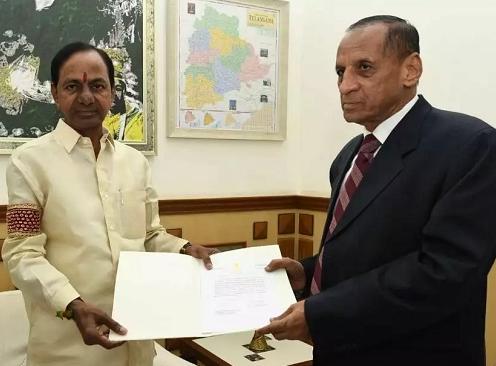 Governor ESL Narasimhan has approved the proposal to dissolve the Legislative Assembly of the Telangana government on September 06, 2018. With this, the state has already cleared the way for assembly elections ahead of time, which would have been with the Lok Sabha elections so far.
Telangana Chief Minister K Chandrasekhar Rao had met the governor and recommended dissolution of the Assembly. In this regard, the resolution passed in the cabinet under the chairmanship of CM. Earlier, the resolution to dissolve the Telangana assembly was passed during the cabinet meeting. Chandrasekhar Rao will remain the caretaker chief till the election.
The Telangana National Committee Government's tenure in Telangana is till May 2019. However, Chief Minister Chandrashekhar Rao wants to go to polls later this year along with the elections in four states. It is worth mentioning that at the end of 2018 assembly elections of Madhya Pradesh, Chhattisgarh, Rajasthan and Mizoram will be held.
Recently, Chief Minister Chandrashekhar Rao met Prime Minister Narendra Modi and Home Minister Rajnath Singh. After this, the conception of pre-election elections in Telangana had begun.
After the division of Andhra Pradesh in 2014, Telangana emerged as the 29th state in Indian politics. TRS won the assembly elections in May 2014. In these elections, TRS occupied 63 seats out of a total of 119 seats and won 11 of the 17 Lok Sabha seats.