Updated By: LatestGKGS Desk
Guru Gobind Singh Ji 352nd Birth Anniversary Celebrations On 13th January 2019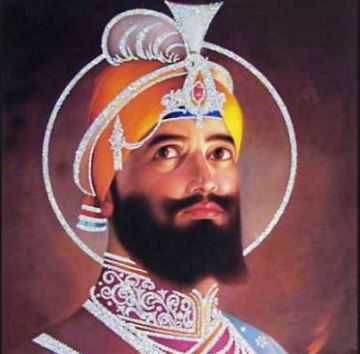 Guru Gobind Singh Ji 352nd Birth Anniversary Celebrations On 13th January 2019: Details, Significance, Celebrations
Guru Gobind Singh birth anniversary (Guru Gobind Singh Jayanti ) is a Sikh festival that commemorates the birthday of Guru Gobind Singh Ji, the 10th Guru of the Sikhs.
Guru Gobind Singh Jayanti is a religious celebration and public holiday in India, in which prayers for peace & prosperity are done.
Guru Gobind Singh Ji was the 10th Sikh Guru of Nanak. He was born on 22nd December 1666 at Patna, Bihar, India,
Guru Gobind Singh Ji birthday sometimes falls either in December or January or even both months in the Gregorian calendar. The annual celebration of the Guru's birthday is based on the Nanakshahi calendar.
Guru Gobind Singh Ji was the son of Guru Tegh Bahadur, who gave his life to protect religious freedom. He succeeded his father when he became a Guru at nine years of age.
To mark Guru Gobind Singh Ji 2019 birth anniversary Prime Minister Narendra Modi released a commemorative coin on him. Earlier in 2017, a commemorative postage stamp on him.