Updated By: LatestGKGS Desk
UNDP Plans To Establish Skill Development Centres In Hyderabad Details, Aim, About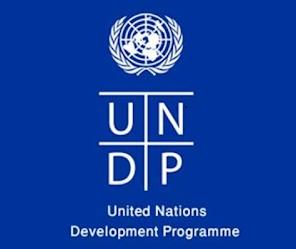 UNDP Plans To Establish Skill Development Centres In Hyderabad- Details, Aim, Purpose, About
United Nations Development Programme (UNDP) has planned to establish skill development centres for clients of 'Bharosa', an integrated support centre for distressed women and children in Hyderabad, Telangana.
UNDP initiative main aim is to empower vulnerable and marginalised women by imparting skills training.
UNDP new centre will establish in line with agreement signed between Hyderabad Police and UNDP under Disha Project to build capacities and skills of women affected by violence to help make them economically self-sufficient.
The agreement between Hyderabad Police and UNDP validates support to enable these women to learn marketable skills and connect with income opportunities
About Bharosa
Bharosa is an initiative of Hyderabad City Police launched in 2016. It is state-of-the-art centre to support women and children who are victims of violence.
Bharosa centres provide 24X7 services related to police, medical, legal, prosecution, psycho-therapeutic counseling and relief and rehabilitation services in completely private counseling rooms to maintain confidentiality and privacy.
Bharosa centres are equipped with the well-trained staff and modern gadgets, including facilities like video conferencing, so victims need not go to the court. Since its inception, it has helped a total of 3,560 victims in the range of problems. Of these over 2,600 sought aid with regard to domestic violence.
About United Nations Development Programme (UNDP)
UNDP is United Nations and global development network. It authorises for change and connects countries to knowledge, experience and resources to help people build a better life.
UNDP provides expert advice, training and grants support to developing countries with increasing emphasis on assistance to least developed countries.
UNDP also promotes technical and investment cooperation among nations. It is headquartered in New York City, US.