Updated By: LatestGKGS Desk
IBBI: Insolvency and Bankruptcy Regulation 2018 Notification, Conditions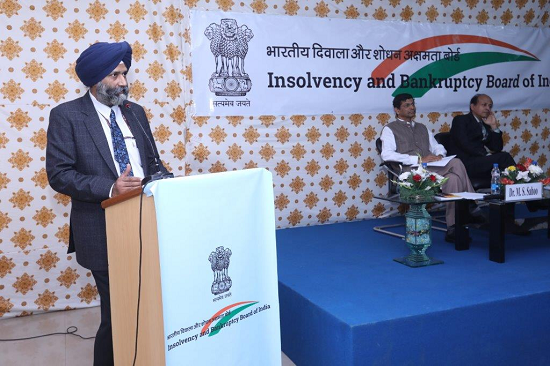 IBBI notified by the Insolvency and Bankruptcy Board of India (IBBI) on October 22, 2018, and its condition
The Bankruptcy and Bankruptcy Board Regulation 2018 has been notified by the Indian Bankruptcy and Bankruptcy Board (IBBI) on October 22, 2018. The regulation issued has been effective from October 22, 2018.
Keeping in view the importance of subordinate laws for various procedures under the Code, it is necessary that IBBI has a systematic and robust system in which to make effective rules and regulations, it also includes effective dialogue with various stakeholders.
Under Section 196 (1) of the Code, it is necessary for IBBI to specify the necessary mechanisms for issuing rules and regulations before the notification of regulation, which includes conducting public consultation procedures.
IBBI has notified the Insolvency and Bankruptcy Board of India (Procedure for issuing rules) Regulation, 2018, in accordance with this concept and legal requirement, so that the procedure for making rules and regulations and seeking suggestions from the general public can be conducted.
Insolvency and Bankruptcy Code, 2016 is a modern economic law. Under Section 240 of this Code, the Right to Regulatory Regulations for Insolvency and Bankruptcy Board of India (IBBI) has been given.
Under these conditions, these conditions must be adhered to
(a) the provisions of the Code have to be implemented.
(b) these codes and in accordance with the rules made thereunder.
(c) they have to be created through the notification published in the Official Gazette.
They will have to submit for 30 days in every House of Parliament as soon as possible.