Updated By: LatestGKGS Desk
National E-assessment Center (NeAC), Establishment and Benefits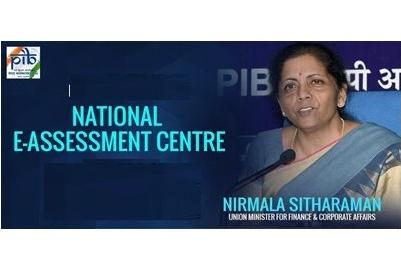 Principal Chief Commissioner of Income Tax, Mumbai announced:
A national e-assessment centre will carry out a faceless assessment
The Faceless Assessment Scheme, unveiled nationally on 13 August 2020 by Prime Minister Shri Narendra Modi, will be set up by the National E-Assessment Centre (NeAC) and a network of Regional E-assessment Centres. The national evaluation network will consist of test units, testing units, technical units and analysis units. This method requires complex control, team-based practice and technical experience and fully excludes the human interface. This was told during the webinar on the "Faceless Assessment Scheme and Simulated Court Hearings" by Shri Patanjali Jha, Principal Chief Commissioner for Revenue Tax, Mumbai.
Key points in the new E-assessment Center:-
The choice of review cases is not arbitrary, while earlier case collection happened manually.

We have now decentralized random distribution of cases instead of a single administrative authority.

Although notices used to be issued both manually and on the network, issue of notices will now be handled via a central process (by NeAC) in electronic mode.

All taxpayers and officials there are no formal meetings.

Broad control and selective evaluation were replaced by team-based evaluation and a method for issuing draft orders in one area, evaluation in another area and completion in another town.
In September 2019, in the Income Tax Sector, a pilot project was initiated for the Faceless Appraisal Program. At first, a small number of cases were detected in the eight centres of the country for faceless assessment. On 13 August 2020, Shri Narendra Modi, Prime Minister of India, announced the expansion to the entire government. The scheme also includes the first appeal body, i.e. Income Tax (Appeals) Commissioner from 25 September 2020
Latest Income Tax Department Updates