Updated By: LatestGKGS Desk
India & Pakistan agrees to tours on both sides of Indus basin for power projects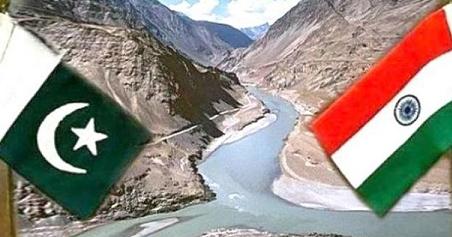 India & Pakistan agrees to tours on both sides of Indus basin for power projects: details, purpose, highlights
India and Pakistan have agreed to undertake Indus Waters Treaty 1960 mandated tours by their water commissioners in Indus basin on both sides to resolve issues on various hydroelectric projects in Jammu and Kashmir.
India-Pakistan took this decision recently during high-level bilateral talks on Indus Waters Treaty in Lahore, Pakistan.
Deliberations were held on further strengthening the role of Permanent Indus Commission (PIC) for matters under 1960 Treaty.
Technical discussions were also held on implementation of various hydroelectric projects under provisions of Indus Waters Treaty including Pakal Dul (1000 MW) and Lower Kalnai (48 MW) in Jammu and Kashmir.
India has invited Pakistani experts to visit sites of Pakal Dul and Lower Kalnai hydropower projects on Chenab river in September 2018 to address its concerns over the construction of the projects.
During the talks, India rejected Pakistan's objections to the construction work and has hinted at a continuation of the work on both the hydropower projects. It was agreed to hold the next meeting of the PIC in India on mutually convenient dates.
Background
Pakistan is demanding reduction of the height of Pakal Dul's reservoir up to five meters, maintenance of 40-meter height above sea level and making spillways' gates of Pakal Dul project.
Also, Pakistan is asking for clarification of pattern and mechanism for water storage, releases and some technical concerns over the design of Lower Kalnai hydropower project from India.