Updated By: LatestGKGS Desk
India Air Force Stalled AWACS deals hit Air Force, impact, status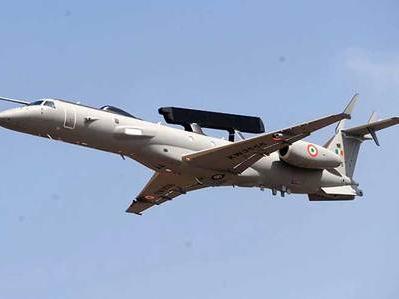 India Air Force Stalled AWACS deals hit Air Force
Airborne warning and control systems (AWACS) are considered eyes in the sky India is battling debilitating cataract in this military arena.
China and Pakistan induct more such force-multipliers, the IAF is faced with a double whammy due to a deadlocked deal with Israel and Russia along with painfully slow progress in indigenous efforts.
In February 2017 the force also inducted an indigenous AEW&C (airborne early-warning and control system) christened Netra in about seven years behind schedule.
Netra vs AWACS
While, Netra has a normal radar range of just 250-km with 240-degree coverage, AWACS like the Phalcon have an over 400-km range with 360-degree coverage.
The government is ready to pay only about $800 million for the two AWACS, and not the $1.3 billion being demanded by the original equipment manufacturers.
The two aircraft under the AWACS-India project will be ready only by 2024-2025 at the earliest.
Rs 5,113 crore project in March 2015, under which 360-degree coverage indigenous AESA (active electronically scanned array) radars are to be mounted on Airbus A-330 wide-body jets.
Latest Indian Air Force Updates