Updated By: LatestGKGS Desk
UN International Day of Education 24th January: About, History, Significant, Details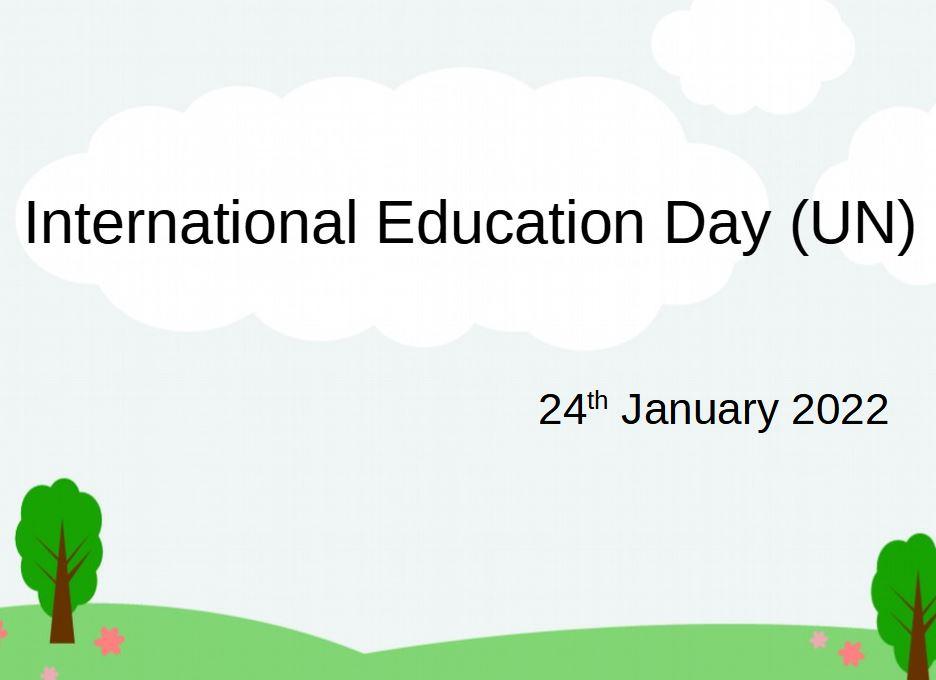 United Nations International Education Day 24th January 2022
Every year on the 24th of January, the United Nations (UN) commemorates International Education Day.
The United Nations will commemorate the fourth annual International Day of Education, which honours the importance of education in promoting global peace and development. Global Minnesota is once again thrilled to host one of the country's largest International Day of Education events, with international, national, and local advocates and activists changing the future of education.
Global Minnesota was founded 70 years ago to assist and welcome international students to our institutions and universities. "They've Come as Strangers, May They Leave as Friends," was our motto. Our work has evolved over time to include educational programmes aimed at all Minnesotans, "from Kindergarten to the C-Suite," in order to achieve our purpose of promoting international understanding and involvement.
History of the day
The United Nations General Assembly endorsed a resolution proclaiming January 24 as International Day of Education on December 3, 2018, in honour of education's pivotal role in promoting global peace and sustainable progress.
On January 24, 2019, the first-ever International Day of Education was marked. This year will be the fourth time that the International Day of Education is commemorated to highlight that education is one of everyone's basic requirements. The UN's General Assembly, by vigilantly acknowledging it, has made it possible to preach its message to every part of the globe and reflected a clear influence. It also implies that education is for the betterment and welfare of the person; an educated individual, a civilised individual, and thus a civilised community, gifted with opportunities and optimism.