Updated By: LatestGKGS Desk
International Alliance ISA For Solar Energy History, HQ Gurugram, Feature, Aim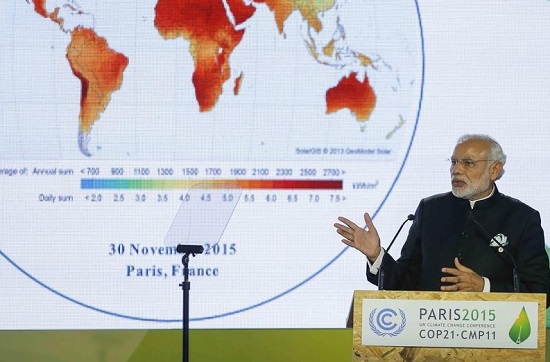 International Solar Alliance (ISA) History, Headquarter in Gurugram, Features, 121 Countries, Role in use of Solar Power Across the Globe
The International Solar Alliance (ISA) General Assembly is an ambitious initiative of Prime Minister Narendra Modi, which will contribute to the implementation of the Paris Climate Agreement through the widespread use of solar energy.
The ISA establishment conference was organized jointly on 11 March 2018 by Prime Minister Narendra Modi and President of France Emmanuel Macron in New Delhi. Its purpose is to increase cooperation among countries in the field of solar energy.
At the establishment of the ISA, Prime Minister Narendra Modi had expressed commitment of about $ 1.4 billion loan facility which would cover 27 projects in 15 countries including Africa.
On September 20, 2018, about the meeting of the General Assembly, East Region Secretary TS Trimurthy informed about more than 50 foreign resident missions in a meeting of the Foreign Ministry. Also, the meeting of the energy ministers of the Indian Ocean Rim Association is also meeting.
International Solar Alliance is a treaty-based inter-governmental organization of solar energy countries. India has taken the initiative of the International Solar Coalition to meet the future energy needs.
International Solar Coalition is a cooperation organization of 121 countries based on solar energy.
Founded at:
Paris, France
Membership (As of 2017):
121 nations
Headquarters:
Gwal Pahari, Gurugram, Haryana, India
Latest International Solar Alliance (ISA) Updates