Updated By: LatestGKGS Desk
India and Iran Relations History, Features, Importance for Indian Foreign Policy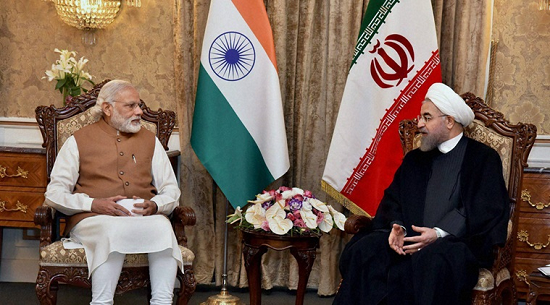 India and Iran Relationship History, Features, Importance for Indian Foreign Policy, Business Trade details between India and Iran
The relationship between Iran and India span centuries. There is a strong historical root between India and Iran. Iran is the third largest country to supply energy to India in 2016.
India needs more than Iran in terms of connectivity. Energy cooperation during the ban has definitely affected, but India considers Iran as essential for multi-model connectivity. India needs Iran to contact central Asia and Russia.
There are several reasons behind India and Iran's close relationship:
1) India and Iran both of the countries have a significant impact on the other's culture, i.e. language, food etc.
2) Iran cuts off Pakistan from the rest of the middle east where Pakistan has more support from the Sunni Muslim states, If India has Iran in its camp it makes it a lot easier for India to contain Pakistan as the other neighbor (Afghanistan) of Pakistan is also a close friend of India.
3) India needs oil for its energy requirements and Iran has oil it wants to sell. The shipping of oil from Iran to India is also easy as the countries are pretty close to each other and Indian navy can protect the shipments efficiently from pirates.