Updated By: LatestGKGS Desk
Rotomac Kanpur Bank Fraud Scam Case details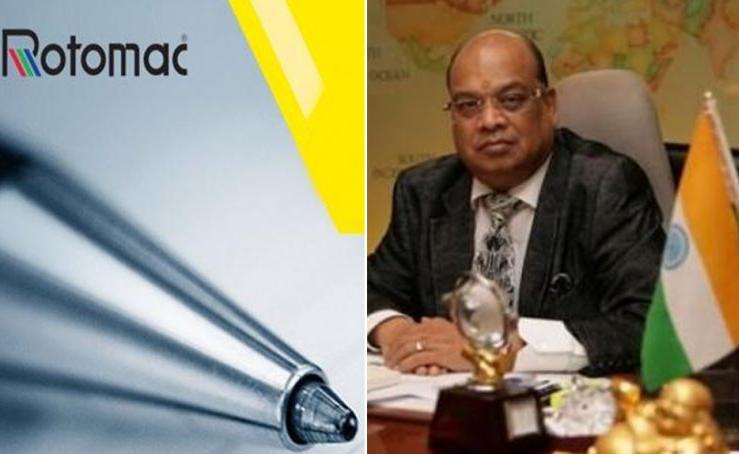 Rotomac Director Vikram Kothari Bank Fraud Case details
Rotomac Global Pvt Ltd is India's pen manufacturing company, which was incorporated in the year 1992, by Founder & Managing Director, Vikram Kothari.
Rotomac campaigner, Vikram Kothari got accused of allegedly defaulting on loans worth Rs 3,695 crores to seven nationalized (PSUs) banks.
The Bank of Baroda (BoB) filed a complaint against Rotomac Global Pvt Ltd and its directors Vikram Kothari, Sadhana Kothari and Rahul Kothari, on 18th February 2018.
The CBI had registered an FIR under criminal breach of trust, diversion of funds and violation of foreign exchange rules against Rotomac campaigner Vikram Kothari for a loan default of Rs 456.63 crores.
The CBI started their investigations on 19th February 2018, by probing all the three accused directors and conducted searches across three places in Kanpur, followed by sealing their offices and premises in Kanpur & New Delhi.
The CBI FIR stated that, Rotomac owed Rs 754.77 crores to Bank of India, Rs 456.63 crores to Bank of Baroda, Rs771.07 crores to Indian Overseas Bank, Rs458.95 crores to United Bank of India (UBI), Rs 330.68 crores to Allahabad Bank, Rs 49.82 crores to Bank of Maharashtra, and Rs 97.47 crores to the Oriental Bank of Commerce (OBC).
The CBI FIR also added that Calls and emails to the Rotomac Group office in Kanpur seeking no response. And the Rotomac had diverted the sanctioned loans to another "fake company", from where the money was routed back to Rotomac.
Vikram Kothari clarified in a statement that 'Humors of my leaving the country is fake. I am a resident of Kanpur and I will stay in the city only'.
At present CBI, ED and Income Tax Department are making their investigations on the scam case and had asked all the directors of Rotomac not to leave the city.