Kutchi-Sindhi Horse breed History, Features, Demography, Recognition by ICAR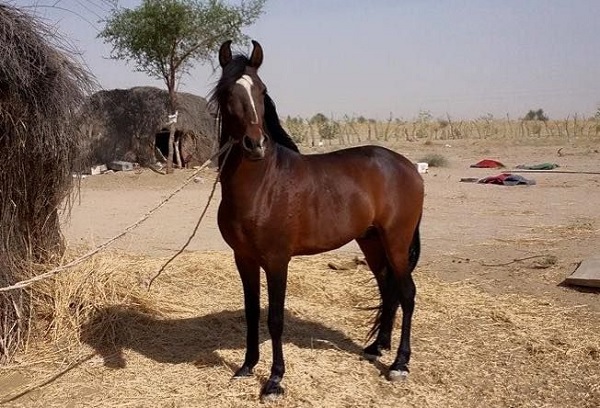 Breeding Registration Committee of Indian Council of Agricultural Research (ICAR) registered Kutchi-Sindhi Horse at NBAGR Karnal, Haryana
The Kutchi-Sindhi horse breed famous as a desert horse in India has now been recognized. This breed was registered on August 4 by the Breeding Registration Committee of the Indian Council of Agricultural Research (ICAR). It was registered by scientists of National Animal Genetical Resources Bureau (NBAGR) located in Karnal, Haryana.
Kutchi-Sindhi horse carries itself down in dry and semi-arid weather. It also has the ability to endure the heat.
Explain that so far in India, there are four other species of Janskaris, Spiti, Bhutia and Manipuri, besides Marwari and Kathianwadi horse species. Now the Kutchi-Sindhi horse has joined the list. Kutchi-Sindhi horse race has been recognized as the seventh species of horses in India.
Kutchi-Sindhi horse is completely different from Marwari and Kathiawadi breed horses. , 'Kutchi-Sindhi Breed is a desert horse. Within this, the desert has the ability to mould itself. Its physical appearance is such that it can keep itself alive in the desert summer. Its nose consists of armour, which increases its stamina. This breed is often called Mustang (wild horse) of India.
The number of horses of the Kutchi-Sindhi breed is close to 4,000. The design of these horses is very attractive. His nose is like a Roman and there are curved ears, which do not touch each other. Their length is 56 to 60 inches. At the same time, their backs are small.