Offshore Patrol Vessel (OPV) Vikram features and objective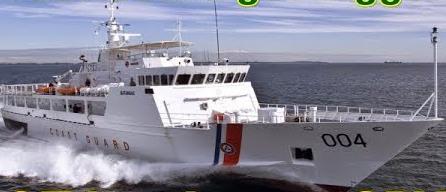 OPV named Vikram: Larsen and Toubro (L&T) handed over offshore patrol vessel OPV Vikram's main features and objective
The OPV Vikram is 97 metres long, 15 metre wide and has 2,140-tonne displacement capacity. The OPV Vikram has a range of 5,000 nautical miles and can reach the speed of up to 26 knots (One knot is 1. 852 km/hr).
The vessel OPT Vikram is equipped with state-of-the-art radars, navigation and communication systems capable of operating in tropical conditions. At least 60% of the ship's components have been sourced from domestic suppliers.
The ship is fitted with one 30 mm automatic gun and two 12.7 mm gun with fire control systems. It also has an integral twin-engine helicopter and backend helipad which enhances its operational, surveillance, search and rescue capabilities.
Larsen and Toubro had also undertaken the construction of medium 'refit and repairs' of ships for the Navy and the Coastal Guard.
Currently, INS Darshak, a naval survey vessel, is undergoing the refit at the Kattupalli shipyard.
Larsen and Toubro have delivered six refit defence ships including the largest logistics tanker ship INS Jyoti from the shipyard, till date.