Updated By: LatestGKGS Desk
Make In India: L&T make K9 and M777 Vajra Canons arsenal for Indian Army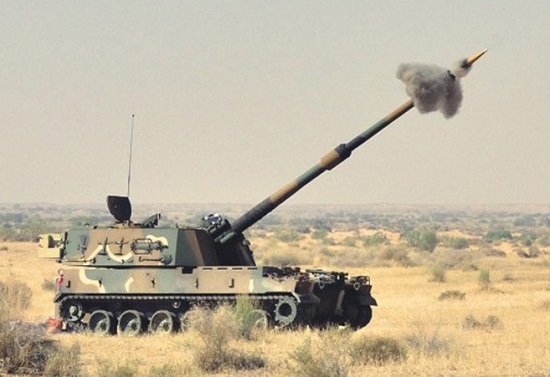 Larsen And Toubro achieved K9 and M777 Tender under Make in India for Indian Army
Among the questions arising out of the Make in India program, the government has planned to organize at least two such programs next month, in which large arms will be included in the army.
There will be a program organized in Gujarat where automatic K9 'Vajra' guns are being made. The second program will be in Maharashtra, where K9's joint firing exercise is likely to be mixed with the M777 Ultra Light Howitzer.
Vajra is a 155-millimetre howitzer cannon that the Indian Army ordered to be made in April 2017 For this, a tender was removed at the global level, which Larsen & Toubro (L & T) had achieved. L & T received an Order of Rs. 4500 crores to make the initial 100 guns.
L & T is teaming with Hanwa Techwin of South Korea, making this cannon in the Hazira plant of Gujarat. These guns will be handed over to the army during a formal program on this plant in the next few weeks.
In 2009, America had given 115 M 109A5 guns to Pakistan during the war on the Afghan border. Vajra will fight these guns of Pakistan on the border.
The M777 is counted among the world's lightest guns, which was seen in action during Iraq and Afghanistan wars. These guns will be deployed along the border with China and Pakistan at a high altitude border.
These cannons are especially useful with Chinook helicopters, which can easily carry it anywhere. Sources also said that a joint firing exercise of M777 and Vajra guns is also being prepared in a program organized in the Devlali range.