Updated By: LatestGKGS Desk
INS Karanj Scorpene-class Submarine Launched-Details, History, Features, Benefits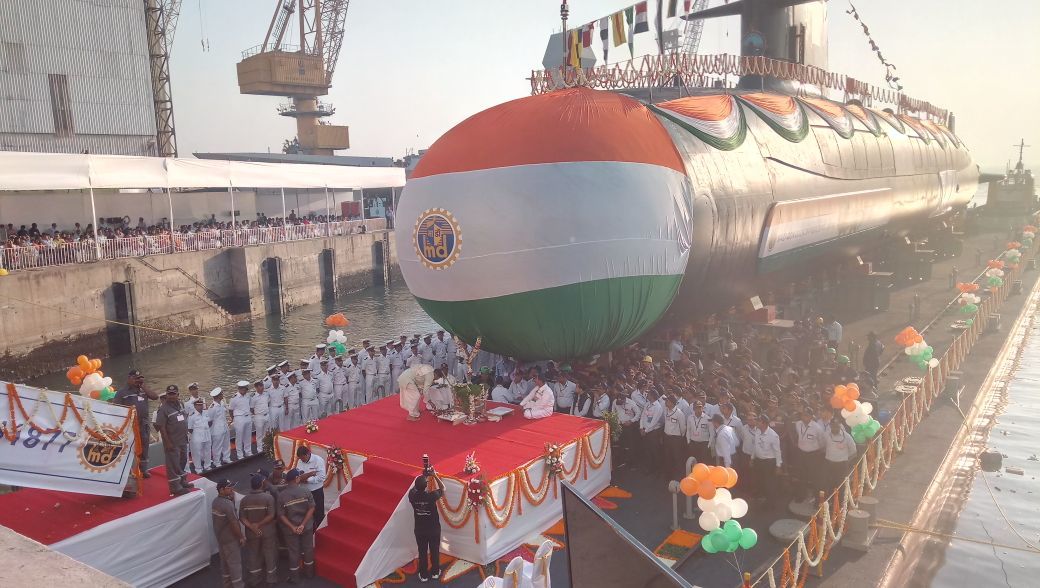 Indian Navy INS Karanj Scorpene-class Submarine Details, History, Features, Benefits
Indian Navy Ship (INS) 'Karanj', the third Scorpene class submarine got successfully launched at the Mazagaon dock in Mumbai by Indian Navy on 31st January 2018.
INS Karanj Scorpene-class submarine is built under the 'Project 75' programme, 'Make in India' which is indigenously manufactured by Mazagon Dock Shipbuilders Limited (MDL), Mumbai.
Under the 'Project 75' Programme six Scorpene-class submarines were to be manufactured in India till 2020 by Mazagon Dock Limited, in collaboration with the French company Naval Group.
First of the Scorpene-class submarines, INS 'Kalvari' was commissioned in Indian Navy on 14th December 2018 and Second, INS 'Khanderi' submarine was launched on January 12, 2017.
INS 'Karanj' Scorpene-class submarine is 67.5 metres in length, 12.3 metres in height and 1,565 tones of weight. The hull form, fin and hydroplanes are specifically incorporated to produce minimum underwater resistance.
INS 'Karanj' Scorpene-class submarine is the state-of-the-art technology, of which includes superior stealth, silencing techniques and ability to strike sabotaging attacks with precision-guided weapons.
INS 'Karanj' is effective in attacking with torpedoes and tube while submerged or on the surface.
INS 'Karanj' can undertake all war missions like anti-surface warfare, anti-submarine warfare, intelligence gathering, mine laying, area surveillance etc.