Updated By: LatestGKGS Desk
Agni-1 Missile Details, Features, Specification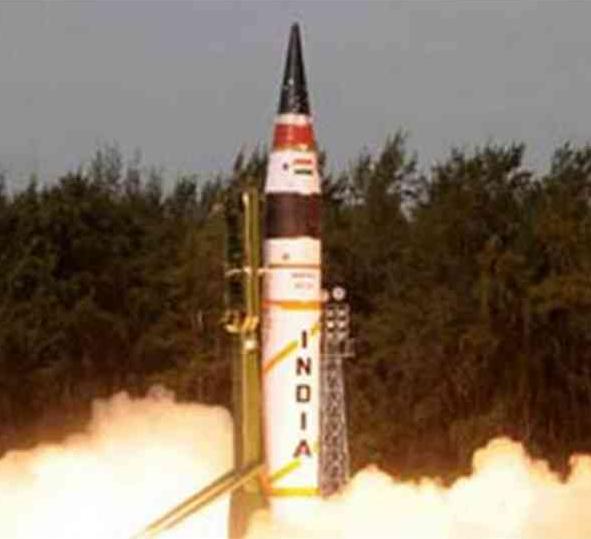 India Successfully Test Fired Agni-1 Missile on 6th February 2018 Details, Features, Specification
India on 6th February 2018, successfully test fired its Agni-1, a nuclear-capable short-range ballistic missile from Dr. Abdul Kalam Island off the Odisha coast.
The Agni-1 ballistic missile test was conducted by the Strategic Forces Command of the Army from launch pad-4 of the Integrated Test Range (ITR) at the Abdul Kalam Island in Balasore, Odisha.
As per Defence officials, it is the 18th version of Agni-I, which has ambitiously achieved all the parameters within the stipulated time period.
The Agni-1 got developed by the Advanced Systems Laboratory or ASL in collaboration with the Defence Research Development Laboratory (DRDL) and the Research Centre Imarat (RCI). The missile was integrated by the Bharat Dynamics Limited, Hyderabad.
The Agni-1, an indigenously ballistic missile weighs around 12 tonnes, 15-metre of length and 1 metre in width.
The Agni-1 is the short-range surface-to-surface ballistic missile, upholding with a strike range of 700 km. With Agni-1, India can now strike most parts of China and Pakistan.
The Agni-1 can carry payloads up to 1,000 kg and is also capable of carrying nuclear warheads.