Updated By: LatestGKGS Desk
AIIMS: 35th Eye Donation over corneal diseases and transplantation Vision for 2022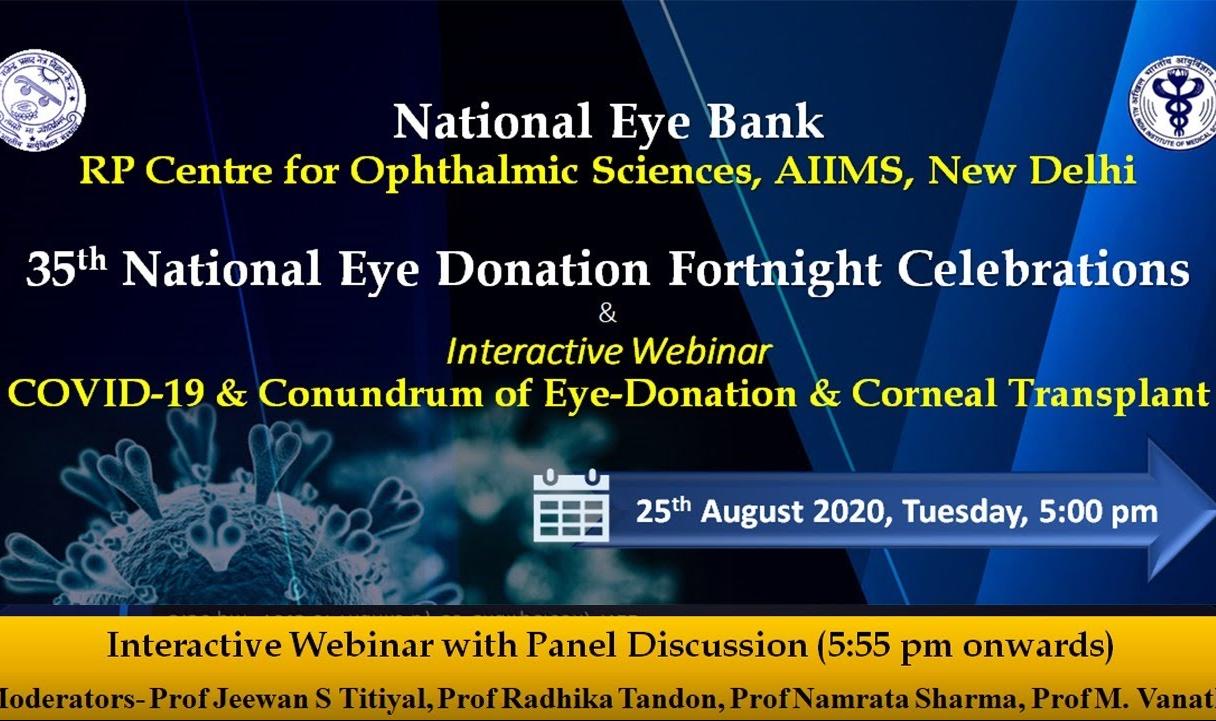 The 35th National Eye Donation for corneal diseases and transplantation Vision for 2022 was conveyed digitally by Dr. Harsh Vardhan
The immersive webinar hosted by AIIMS, New Delhi, and the NEB, the 35th National Eye Donation celebration was remotely presented by Dr. Harsh Vardhan, Minister of Health and Family Welfare. The function was held over the two weeks.
He said "Need to set the target and focus to achieve concrete results and fulfil Prime Minister's Vision of New India by 2022"
All he recalled that Survey for Blind-ness and Visual Impairment 2019 announced that corneal blindness was the leading cause of blindness in India for people aged less than 50 who accounted for 37.5% of cases and was the second leading cause of blindness among those over 60. According to estimates of the WHO, about 5 percent of the world's population was blind because of corneal diseases alone. In India, approximately 68 lakh struggle with at least one eye from corneal blindness; 10 lakh are completely blind.
Since corneal transplantation is the only proven cure for corneal blindness, he encouraged those concerned to become more receptive to the need and supply gap in corneal tissue. He said that "the eye-banking network has been amongst the worst of the daily non-urgency drug operations that have faced this pandemic in recent months, leading to lack of donation owing to the COVID pandemic and related concerns.
He also expressed his pleasure to see eye banking operations revived in non-COVID Hospitals through the Cornea Retrieval Hospital system in India and commended the Eye Bank Association of India (EBAI) for offering comprehensive guidance on precautionary steps to ensure optimum protection for and care of tissue recipients.
Latest Ministry Of Health And Family Welfare Updates