Updated By: LatestGKGS Desk
Atal Bhujal Yojana : Launch and Recent Updates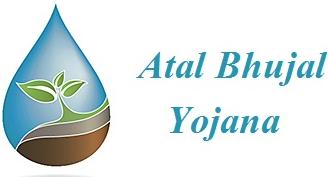 Atal Bhujal Yojana-Jal Jeevan Mission : Launch and some recent updates
Atal Bhujal Yojana targets at sustainable groundwater management,mainly through convergence among various ongoing schemes with the
Active involvement of local communities and stakeholders and it will be ensured that the funds allocated by the Central and
State governments are spent judiciously to ensure the long term sustainability of groundwater resources.
Few facts and recent updates
*Atal Bhujal Yojana was launched on 25th December 2019 on the special occasion of the 95th birth anniversary of former PM Atal Bihari Vajypayee.
*The Yojana comes under the Ministry of Jal Shakti.
*It is a central sector scheme.
*There are two components of scheme :
1.Institutional Strengthening & Capacity Building (Outlay - Rs.1400 crore)
2.Incentive (Outlay -Rs 1600)
*The implementation period of Atal Bhujal Yojana is from 2020-21 to 2024-25
*The states included under the Atal Bhujal Yojana for sustainable management of groundwater resources are - Gujarat,Haryana,Karnataka,
Madhya Pradesh,Maharashtra,Rajasthan & Uttar Pradesh.
*World Bank's Assistance in Atal Bhujal Yojana is $450 million.
*Atal Bhujal Mission is to be run in the entire state of Uttar Pradesh.At first,it was run as a pilot project in 10 districts of the state-
Mahoba,Jhansi,Banda,Hamirpur,Chitrakoot,Lalitpur,Muzaffarnagar,Shamli,Baghpat and Meerut.
*In Haryana ,March 2020,the Agriculture and Farmers Welfare planned to implement Atal Bhujal Yojana in the state with a budgetary provision of
Rs 723 crore to help in conserving water bodies and strengthening the organisations concerned from 2020-21 to 2024-25 with 50% financial assistance of the World.