Updated By: LatestGKGS Desk
Atal Bhujal Yojana : Objective and Fund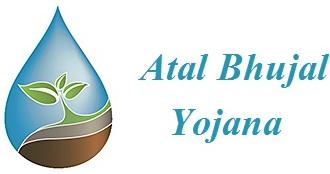 Atal Bhujal Yojana : Objective and Fund
In order to acknowledge the ever-growing problem of groundwater depletion,the Indian Government introduced the Atal Bhujal Yojana (ABY) in December
2019.It has been launched under the Jal Jeevan Mission of the government.
The scheme will be implemented by the Ministry of Water Resources,River Development and Ganga Rejuvenation and now it is known as Jal Shakti Ministry.
Half of the cost of the mission is funded by the Government and the other half by World Bank in the form of loan.
And to encourage community participation,the government has planned to give 50% of the money to gram panchayats and states as incentives for
achieving the groundwater management targets.
Objective of Atal Bhujal Yojana
*It aims at groundwater management in priority areas through community participation.
*Two major types of groundwater systems are covered in the scheme - alluvial and hardrock aquifers.
*Areas covered under the scheme- Gujarat,Haryana,Madhya Pradesh,Uttar Pradesh,Maharashtra,Karnataka and Rajasthan.
*These states cover 25% of the over-exploited,critical and semi-critical blocks in terms of groundwater in India.
*It also brings out behavioural chnage at the community level through various programs and capacity building
for fostering sustainable groundwater management in the participating states.
Funds
*This Yojana has an outlay of INR 6000 crore,out of which INR 3000 will be a loan from the World Bank and INR 3000 from GoI.