Updated By: LatestGKGS Desk
Ministry of Transportation launches youth road safety trainee license program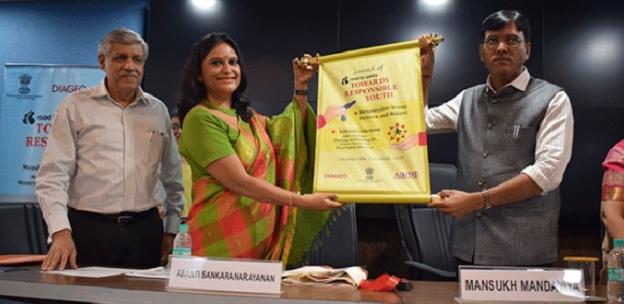 Transport ministry and Institute of Road Traffic Education (IRTE) start to run 'road for safety' initiative to train youngsters about road safety
Road Transport and Highways Minister Mansukh Lal Mandaviya launched the youth road safety trainee license program on October 15, 2018, in New Delhi.
This program is a PPP initiative that will be run in collaboration with Diageo India and Institute of Road Traffic Education (IRTE). This is an effort of preparing a formal and structured training program for youngsters, first-time car drivers who have applied for a trainee license.
Dr. Rohit Baluja, President of the Institute of Road Traffic Education (IRTE) said that the younger generation is susceptible to road safety. Every effort must be made to ensure their safety.
In the first year, 20 universities have been included in this program with a total of 400 programs across the country. The youth road safety trainee license program is a major step towards solving this serious issue by improving road safety awareness.
IRTE 'road for safety' initiative is being successfully run so that traffic police officers can be trained to provide capacity building training and to train professional drivers such as trucks and bus drivers and university students against the danger of driving and drinking.
Under this program, more than 5000 students of the University have been trained in 4624 traffic officers, 6000 business drivers and more than 64 cities of 17 states for building road safety capacity.
Latest Ministry Of Road Transport And Highways (MORTH) Updates