Updated By: LatestGKGS Desk
Narayan Datt Tiwari Profile, Early Life, Political Career, Achievements, Awards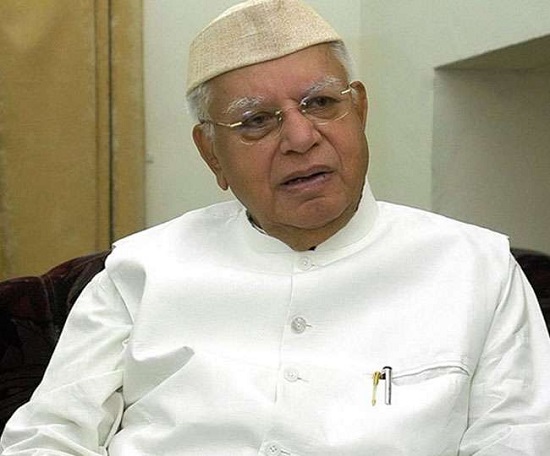 Narayan Datt Tiwari Profile, Biography, Profile, Early Life, Political Career, Achievements, Awards
ND Tiwari's full name was Narayan Dutt Tiwari. ND Tiwari was born on October 18, 1925, in Baliati village of Nainital district. He was one of the leaders of politics.
His father, Puran Chand Tiwari, was also a freedom fighter. Inspired by the spirit of patriotism, ND Tiwari students joined the movement only in life. He started his political career in Kumaon's labour unions organization.
ND Tiwari has played important responsibilities like the country's Finance Minister, Industry Minister and External Affairs Minister. ND Tiwari became the Chief Minister of Uttar Pradesh in the year 1976 for the first time. He was the Chief Minister of Uttar Pradesh from 1976-77, 1984-85, 1988-89. They are the CM of Uttarakhand till 2002-2007.
He was the Governor of Andhra Pradesh from 2007 to 2009. He was elected president of Allahabad University Students Union in the year 1947. From 1947 to 1949, he was secretary of All India Student Congress.
Apart from this, he has also been Finance and Foreign Minister at the Center. ND Tiwari did MA in Political Science from Allahabad University. He topped the university in the MA examination. He later also got LLB degree from this University.
He became a Rajya Sabha member from 1985-1988. Freedom fighter ND Tiwari was also in jail. He was locked in the battle of freedom in Bareilly Central Jail.
Born:
18 October 1925, Nainital district
Parents:
Poornanand Tiwari
Previous offices:
Chief minister of Uttarakhand (2002–2007),

MORE
Spouse:
Ujjwala Sharma (m. 2014), Sushila Sanwal (m. 1954–1993)
Education:
University Of Allahabad, E.M. High School, Bareilly, C.R.S.T. High School, Nainital, M.B. School, Haldwani