Updated By: LatestGKGS Desk
PM Narendra Modi joins Top 5 Prime Ministers hoisting Flag at Lal Quila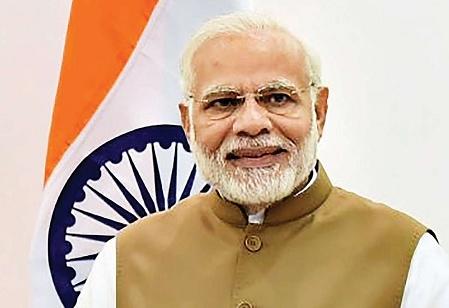 Prime Minister Narendra Modi ranked Number 4 in Top 5 Prime Minister hoisting Tricolor at Lal Quila in Independent India
On 15th August 2020 Prime Minister Narendra Modi be hoisting the tricolor flag on Lal Quila at 7th time in a row after taking oath as 14th Prime Minister of India on 26th May 2014.
Along with Flag Hoisting record at the Independence Day PM Narendra Modi becomes 4th Prime Minister in office surpassing Ex-Prime Minister Atal Bihari Vajpayee on 13th August 2020 working in the Prime Minister Office.
PM Narendra Modi is now in the first position as a Non-Congress Political Party Prime Minister of India.
Points to note about the number of Flag Hoisting at the Lal Quila:
1. India's First Prime Minister holds the most number of Tricolor flag hoisting records on Independence Day.
2. Ex-Prime Minister Indira Gandhi is at the second position, hoisted tricolor on independence day total 11 times during her tenure in the office.
3. Ex-Prime Minister Dr.Manmohan Singh ranked at third, hoisted the tricolor flag at Lal Quila on independence Day total 10 times during his tenure in the office.
4. PM Narendra Modi hoisting tricolor at Lal Quila 7th time on 15th August 2020.
Latest Narendra Modi Updates