Updated By: LatestGKGS Desk
Smart Bike: Ride Smart, Save Money And Environment Too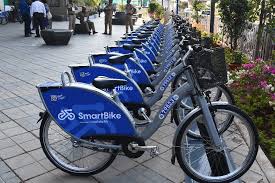 NDMC (New Delhi Municipal Council) is going to start 23 cycle station with 225 smart bikes.
For this service, you have to pay 2000 rupees. The service is going to start at Delhi Connaught Place, Delhi high court, Janpath, Aaskashwani Bhavan, and LIC Building. These stations are within the 5kilometer distance of Commercial Center. Till 2019 there will be 50 commercial stations and 500 smart bikes facility will be available to in the range of 46 kilometers.
For the utilization of this service, Delhi people have to do the registration on the mobile app. The smart bike has a GPS kind of facility. You have to pay 1 rupee before to start the journey. Commercial Center will pass Radio Frequency Id to verify the duration of the journey. The first 30 minutes will be free. Commercial Center executives will train people to how to drive the 3-Gears smart bike. If anyone facing any difficulty while driving then they can call on Helpline number.
The main aim this service the cover a small distance. The difference between stations shall be 500 meters, People take Bike from one station and they can drop to another station. MD of the Smart Bike Dharmin told that the parts of the bicycle are imported from Germany and have been added to India. He said, "Bike is smart because it has WPAN, QR code-based system of automatic front and back LED light, inbuilt GPS, on and offline communication, from which the bicycle opens and closes with its dock."
Smart bike chairperson D.V. Manohar said that the entire payment will be through mobile app or kiosk. It can be done with the credit card and debit card. He said that he is also talking to our Patiala and in the future Cyclists will be able to make payments through Net Banking. After Delhi, Smart Bike will also launch a project in Chennai, which has a cyclic number of 5,000.