Updated By: LatestGKGS Desk
World Animal Day 4th October History, Features, Theme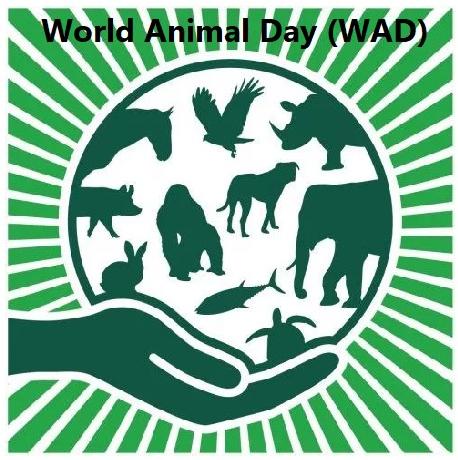 World Animal Day 4th October History, Features, Theme, Animal Welfare Movement
World Animal Day was originated by Heinrich Zimmermann. He organized the first World Animal Day on 24 March 1925 at the Berlin, Germany. The main motive to celebrate the animal day is "To raise the status of animals in order to improve welfare standards around the globe".
World Animal Day is the one day of the year that embraces all animals and the unique concerns of each, in every country. It's a special opportunity to commemorate our love and respect for animals by doing something special to highlight their importance in the world.
It unites the animal welfare movement, mobilising it into a global force for change. Participation in celebrating World Animal Day grows each year, with a huge variety of inspiring events being held in an increasing number of countries.
Sujoy Dutta, Chinny and Nanditha Krishna and Ashima Sunil are brand ambassadors of World Animal Day and they run their own organization for the betterment of the animals.
In 2003, we recorded 44 events being held in 13 countries and this has now grown to an estimated 1000 events in around 100 countries.
There are other days linked to animals such as World Day for Laboratory Animals on 24 April and World Wildlife Day on 3 March, and these are important too.