Updated By: LatestGKGS Desk
Payippad Vallamkali Snake Boat Race History, Features, Sports in Kerala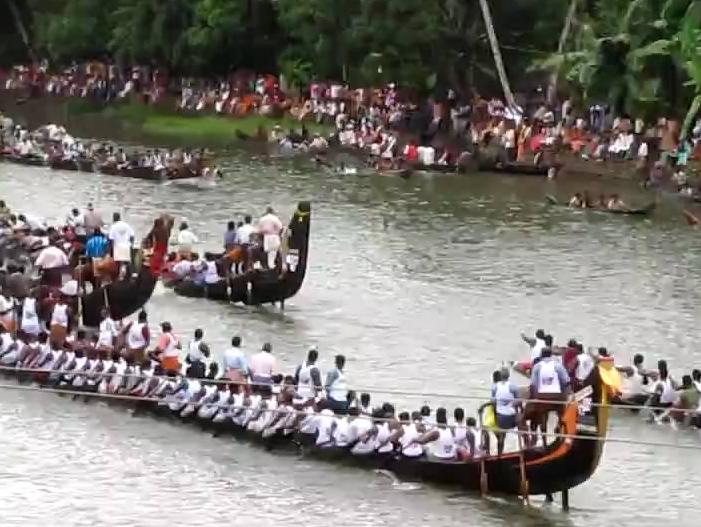 Three days water Festival Payippad Snake Boat Race History, Features, Water Sports Culture in Kerala
Payippad Vallaarattu, or Jalotsavam, is a three-day water festival conducted in Payippad Lake, 35 km from sidharths Alappuzha district of Kerala state in south India. There is a close relation between this Payippadu Vallam Kali and Subramanya Swamy Temple.
Story Behind Snake Boat Race
The Legend behind this boat race festival is an interesting one. The residence of Haripad Village decided to build a temple. It was then that all the landlords, at the same time got the information regarding the existence of an idol in their dreams.
This idol was then installed in the Haripad temple, amid many jamborees. The Subrahmanya Idol with four arms is said to be the biggest of its kind and designed after the sculptural pattern of the Buddhist Era. The people who are participating in this celebration come in groups singing Vanchipattu, offering Vazhipadu on Thiruvonam day then only the Avani Festival Arattu Ezhunellathu in Chinga Masa will start in the temple.
Nehru Trophy for Kerala Payippad Boat Race
Payippad and adjoining areas may be described as the ancestral home of the Kerala snake boats. Payippad Boat Race has the largest participation of snake boats after the Nehru Trophy since eight snake boats are owned by Karas (villages) around Payipad and are affiliated to the Payipad Jalolsava Samithy.
Unique features of the Payippad Boat Race (besides the long history, the large participation of snake boats and that it is the only three day water festival in Kerala) is that it is a people's event where the villagers come together to pool all their energies for the good conduct of the races, irrespective of caste/religion, economic status or political affiliation.