Updated By: LatestGKGS Desk
NITI Aayog SDG India Index 2020-21 Report Result, Toppers, Details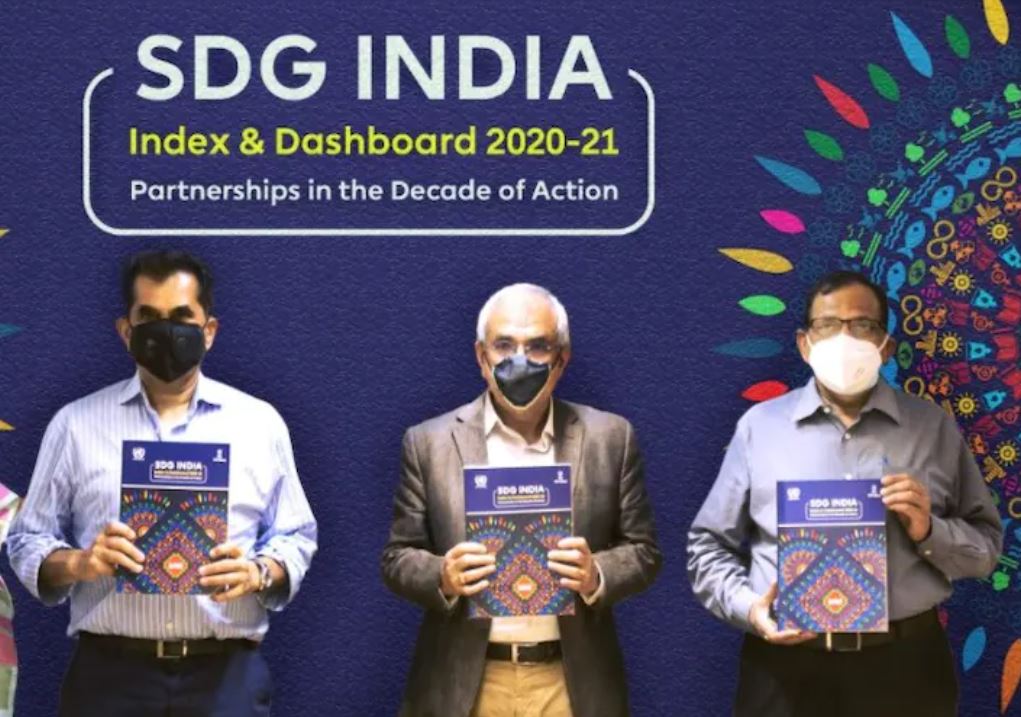 Sustainable Development Goals (SDG) India Index 2020-21 Report By NITI Aayog
Kerala has retained the top spot in NITI Aayog's Sustainable Development Goals (SDG) India Index 2020-21, while Bihar has the worst performance in it. The SDGs evaluate the progress of states and UTs on social, economic, and environmental parameters.
SDG report of secured points by top-ranking states
According to a report, Kerala retained its position as the top state with 75 points, while Himachal Pradesh and Tamil Nadu were ranked second with 74 points.
Bihar, Jharkhand, and Assam are the worst-performing states in this year's index. Among the Union Territories, Chandigarh topped the list with 79 points, followed by Delhi with 68 points.
Mizoram, Haryana, and Uttarakhand were at the forefront in improving their scores in the year 2020-21. Their figures improved by 12, 10 and eight points respectively.
While 10 states/UTs were included in the category of states and union territories which scored 65 to 99 marks in 2019, this time 12 more states/UTs made it to it. Uttarakhand, Gujarat, Maharashtra, Mizoram, Punjab, Haryana, Tripura, Delhi, Lakshadweep, Andaman & Nicobar Islands, Jammu & Kashmir, and Ladakh have been ranked leading states with scores in the range of 65 to 99 points.
Gujarat and Delhi ranked first in terms of health sector goals
In terms of health sector goals, Gujarat and Delhi ranked first in the list of states and union territories, respectively. At the same time, in the field of quality education, Kerala and Chandigarh topped these two categories respectively. Tamil Nadu and Delhi were at the top in terms of no poverty target. Meghalaya and Chandigarh performed the best in terms of the reduction of disparities. Both got 100 marks.