Updated By: LatestGKGS Desk
Pradhan Mantri Adarsh Gram Yojna (PMAGY): scheme, model village and implementation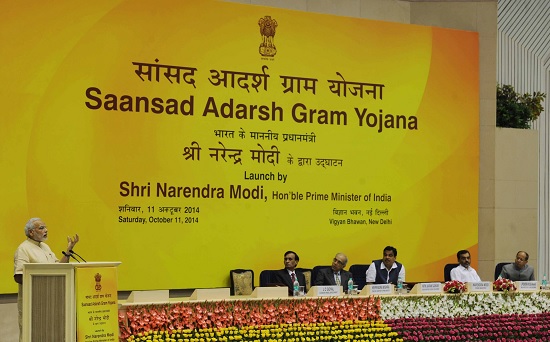 Pradhan Mantri Adarsh Gram Yojna (PMAGY): Scheme launching of government village improvement
Prime Minister Adarsh Gram Yojna was launched by the Government of India in 2009-10. Initially, this scheme was started in 1000 villages of Assam, Bihar, Himachal Pradesh, Rajasthan and Tamilnadu on an experimental basis.
Later PMAGY scheme was revised on January 22, 2015, in 1500 Scheduled Caste Bahluli villages of Assam, Uttar Pradesh, West Bengal, Madhya Pradesh, Karnataka, Punjab, Uttarakhand, Odisha, Jharkhand, Chhattisgarh, Andhra Pradesh, Telangana, and Haryana.
The purpose of starting Pradhan Mantri Adarsh Gram Yojana (PMAGY) Sansad Adarsh Gram Yojana:
1. Poverty eradicates as far as possible, but a reduction in its spread to at least 50% within three years.
2. Universal adult literacy
3. 100 Nomination and stay of children in the initial stage.
4. By 2012, infant mortality rates (per thousand live births) up to 30 and maternal mortality rate (per lakh) decreases to 100.
5. 100 Allocation of IAY Houses for all eligible families.
6. Village Development Department's Drinking Water Supply Department's Nirmal Gram Puraskar.
7. Access to safe drinking water facilities for all villagers on a continuous basis.
8. 100% institutional delivery for pregnant women. Full vaccination of children Connecting the village with a paved road 100% registration of death and birth in the village.
9. No child marriage and child labour.
10. Public consumption restrictions on alcohol and other intoxicants.