Union Government Launches National Smoking Cessation Campaign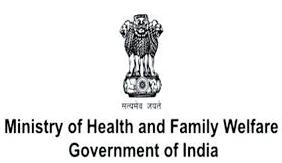 Government of India Launches National Smoking Cessation Campaign-Details, Aim, Purpose
Union Ministry of Health and Family Welfare has launched a national media campaign to encourage smoking cessation, at a World Health Organisation event conducted on 9th June 2018.
Smoking cessation campaign
The public service announcement (PSA) is titled 'What Damage Will This Cigarette/Bidi Do'.
The smoking cessation campaign involves each cigarette or bidi as the path to many harmful events like heart attacks, cancer, lung disease, etc.
The campaign highlights the theme of World No Tobacco Day-2018 which was "tobacco and heart disease".
Significant Strategies are offered with technical support for this campaign. The campaign will be broadcast in 17 languages on all major national government and private TV and radio channels.
It will also be supported by the social media campaign. According to The Tobacco Atlas, over 9 lakh Indians die due to tobacco-related diseases every year.
As per research, taking strong tobacco control measures might avoid 25 % of cases of heart attack and stroke in India.
Strong tobacco control will also help to reduce cancer in India. Around 45 % of cancers among men and 17 % in women and over 80 % of oral cancers are directly caused by tobacco usage.
World Health Organisation (WHO)
Established: 7 April 1948
Headquarters: Geneva, Switzerland
Director-General: Tedros Adhanom