Health Ministry Proposed To Roll Out Initiative For Prevention Of Viral Hepatitis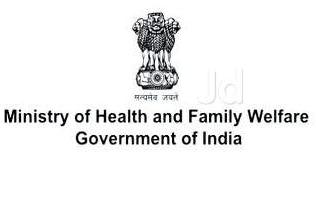 Health Ministry Proposed To Roll Out Initiative For Prevention Of Viral Hepatitis
Union Ministry of Health & Family Welfare has decided to roll out an initiative for prevention and control of viral hepatitis.
Union Health Minister J P Nadda, informed that the National Health Mission (NHM) has decided to roll out 'Integrated initiative for prevention & control of viral hepatitis' with an approx budget of over Rs 517 crores for 3 years.
Union Health Ministry also plans to set up 50 state laboratories for assisting in diagnosis and training of the district hospitals for the screening of hepatitis. It intends to scale up to 100 treatment and 665 testing centres over a period of next three years.
Components such as surveillance, awareness generation, immunisation, safe blood, injection safety infection control, diagnosis of viral hepatitis, capacity building, research and monitoring would be addressed under the initiative.
Viral hepatitis is recognised as a public health problem worldwide. India is committed to
Viral Hepatitis
Viral Hepatitis is a liver inflammation disease caused due to a viral infection. It may present in acute or chronic forms. Most common causes of viral hepatitis are the five unrelated hepatotropic viruses' Hepatitis A, Hepatitis B, Hepatitis C, Hepatitis D and Hepatitis E.
Most of the common hepatitis types are preventable and treatable. While Hepatitis A and hepatitis B can be prevented by vaccination, effective treatments are available for hepatitis C.