Updated By: LatestGKGS Desk
Trepan Singh Profile, Early life, Novels, Achievements and Contributions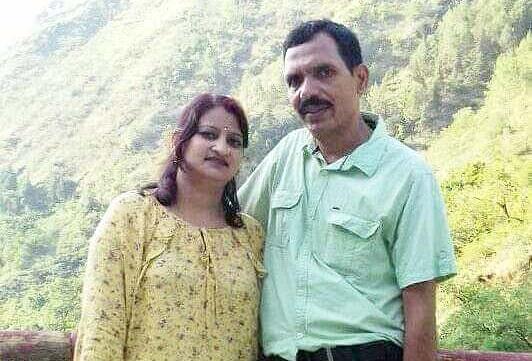 Trepan Singh, The Stephen hawking of Mountains Profile, early life, works, Achievements, and Contributions
Trepan Singh Chauhan is a productive writer, social activist, who started his journey with the Chipko movement, and then he never looks back, he has fought all his life for rights of Uttarakhand's people.
He is well known as Spartacus of Uttarakhand
On August 13th, 2020 at the age of 49, he lost his battle with a terrible disease name motor neuron disease or Lou Gehrig's disease.
Over the years since, this disease has destroyed his ability to move both his hands, made it almost impossible to walk, and even almost destroyed his voice.
But illness never resists him to complete his book, social movements, and social researches.
In 2019, with his voice beginning to fail and needing someone to hold him when he walked, he started work on his fifth novel, using an eye-tracking machine to type
Family :
Trepan married to Nirmala and has two children.
His wife, Nirmala is a teacher and worked in the Chetna Andolan school until she quit two years ago to become his full-time caretaker of her husband
Nirmala and Trepan have two children, Akshat( age 14), and Paridhi (age 11).
Some of his National and international Novels :
Trepan's Incredible way learning and delivering always inspire people through his books, his artistic and productive way of writing makes Readers fond of him.
His novels name 'Bhaag ki Faas',' Srijan Navyug', Yamuna',' Hey Buvari' known as the best way to understand Mountains and forest
Contributions :
Trepan was 14 when he joined the Chipko movement.
He went on to found Chetna Andolan, which began to campaign for the Right to Information and to hold public hearings (Jan sunwai) against corruption.
Over the years, Trepan and the Andolan campaigned for state development movement, Stop Liquor movement, Tehri Dam Movement, fought environmentally destructive
projects, organized relief efforts to help thousands of families after earthquakes and landslides, set up a school that runs to this day, and founded the first village-owned
producer company for hydroelectricity in the state.
From 2009 onwards Trepan moved to Dehradun, where Chetna Andolan set up one of Uttarakhand's first unions dedicated to daily wage workers - which today has over 7000 members