India's Second Tulip Garden in Uttarakhand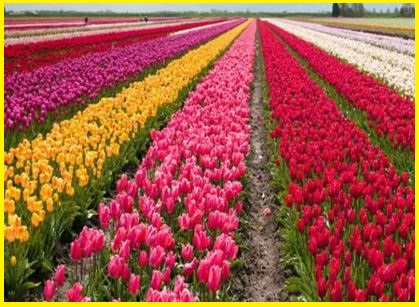 India's Second Tulip Garden in Uttarakhand: Details, Features, Highlights
The Government of Uttarakhand has obtained the permission to develop the tulip garden over 50 hectares of forest land in Pithoragarh district at a cost of Rs 50 crore. It will be the second Tulip garden in the country after the one located in Srinagar of Jammu and Kashmir.
The Tulip Garden will be developed by ONGC, under its corporate social responsibility programme in over 50 hectares of forest land near Chandak hilltop. The site was selected under the 13 districts, 13 new destinations' scheme, to attract more tourists to the Pithoragarh district of Uttarakhand.
About 13 districts 13 New Destinations' Scheme
The Government of Uttarakhand has launched 13 districts 13 new destinations scheme to develop 13 new destinations based on particular themes in the 13 districts of the state.
A committee comprised of chief secretary, secretary (Home), secretary (Finance), Secretary (Tourism) and additional secretary (CM) has been established for this project.