The Chief Minister of Punjab laid the foundation stone for 26 projects on Guru Nanak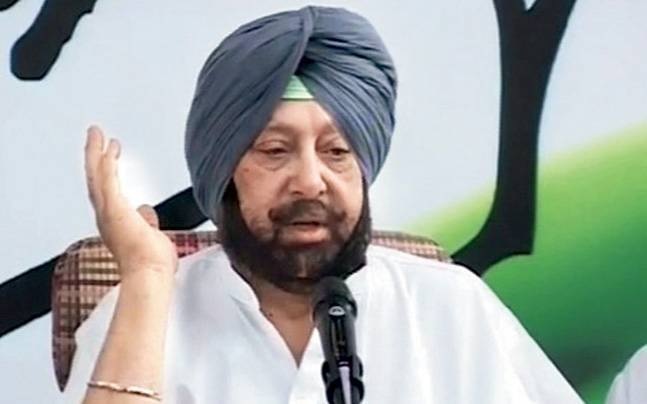 The Chief Minister of Punjab laid the foundation stone for 26 projects on Guru Nanak
Former Prime Minister Dr Manmohan Singh, Punjab Governor VP Singh Badnar and Chief Minister Capt Amarinder Singh laid the foundation stone of the main projects in the state on November 23, 2018, at Prakash Parva of Guru Nanak Dev.

The government is also planning to build a Guru Nankadevji Marg.
The Chief Minister also welcomed the decision of issuing memorials and postal stamps.
Significantly, the founder of Sikh religion Guru Nanak was born in 1469. This year their 549th birth anniversary has been celebrated.
Chief Minister Amarinder Singh laid the foundation stone for 26 development projects costing Rs 150 crore under Guru Nanak Dev's 550th anniversary year program.

These projects include infrastructure upgradation in three historic cities-Sultanpur Lodhi, Dera Baba Nanak and Batala.
Three high-level bridges, two pedestrian crossings and another high-level bridge on the Beas river, a new rest house in Sultanpur Lodhi and many other projects will be completed by July 2019.

Chief Minister Amarinder Singh also announced other projects of Rs 3,312 crore and welfare schemes on this occasion.
In the high-level year, he also started the campaign to plant 550-550 plants in every village of the entire state at a cost of Rs. 10.5 crore.

The Chief Minister said that plantation will be done in the proper places by discussing with the village panchayats.
They also appealed to people to plant fruit trees in their homes.
Amarinder Singh also announced the release of the release of 32 prisoners and the penalty of 2,952 others on this occasion.

The Punjab Government has constituted a committee consisting of Principal Secretary (Jail), Director General of Intelligence and Additional Director General of Police (Jail) under the Additional Chief Secretary (Home) who will review the cases of all the prisoners whose conduct is good and that Release before time can be considered.