Rajasthan Government launched New Software 'Nidaan' For Disease Monitoring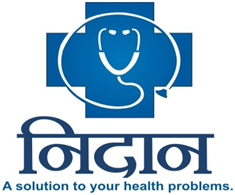 Rajasthan Government launched New Software 'Nidaan' For Disease Monitoring- Details, Features, Benefits
Rajasthan Government has launched a new software called Nidaan for disease monitoring and strengthening tele-medicine services in the state's government hospitals.
The Nidaan software will help for providing presumptive diagnosis and monitoring of seasonal and non-communicable diseases as well as trends of ailments found in specific areas.
About Nidaan Software
The Nidaan Software will facilitate online entries for monitoring of as many as 46 diseases and healthcare services available for their treatment in different institutions.
The Nidaan Software is also believed to help in the formulation of specific action plans for control of diseases. It will help in effective policy formulation in the health sector as there will be simultaneous monitoring of programmes run under National Health Mission.
The Nidaan Software will also ensure timely prevention of diseases by ensuring monitoring of activities of District Early Intervention Centres and also ensure availability of quality healthcare services.