President Inaugurated Festival of Innovation and Entrepreneurship FINE 2018 Details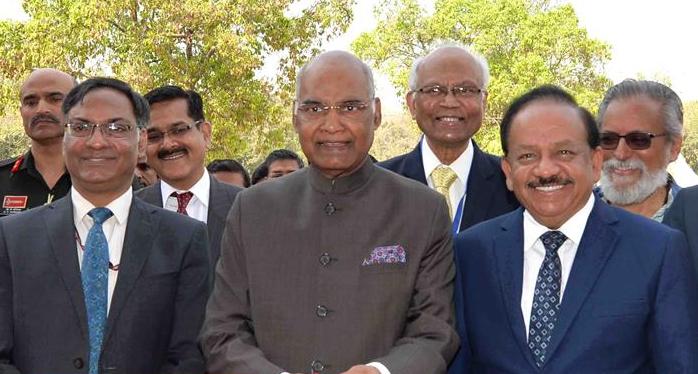 President Inaugurated Festival of Innovation and Entrepreneurship 'FINE'2018- Details, Dates, Purpose, Benefits
President Ram Nath Kovind inaugurated the Festival of Innovation and Entrepreneurship (FINE) initiative on 19th March 2018 at Rashtrapati Bhavan, in New Delhi.
President Ram Nath Kovind while addressing the gathering said that problems generated by climate change & communicable diseases can be solved through innovations.
The FINE festival is being organised by Rashtrapati Bhavan in association with the Department of Science and Technology and the National Innovation Foundation-India.
The FINE festival will also provide a platform for innovators for building linkages with potential stakeholders which can help & support their innovating ideas in future times
The FINE festival will showcase about 250 innovative exhibits of school students, grassroots innovators, technology students, entrepreneurs, industry representatives and public sector organisations.
The FINE festival aims to celebrate creativity and innovations and it is open to the public from 19th March to 23rd March 2018 from 12 pm to 5 pm at the Football Ground in the Rashtrapati Bhawan complex.