Updated By: LatestGKGS Desk
ISC Finds Recycled Plastic Bottles Can Be Used For Sustainable Construction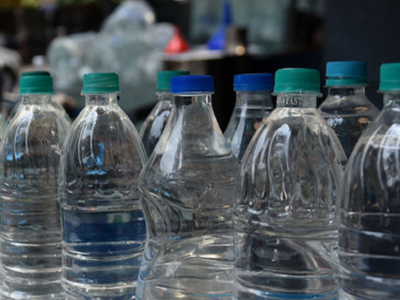 International Scientific Committee (ISC): The use of plastic can be done instead of sand in building the house for sustainable construction
In India, plastic waste is released in large quantities every year, which is not used again.
According to a study, plastic can be partially used instead of sand in construction work and it is a possible solution for continuous construction work in the country.
In the joint research of the University of Bath in Britain and Goa Engineering College in India.
It was found that using plastic instead of 10% of concrete in the concrete can reduce the waste of plastic lying on Indian roads and the country's sand The deficiency can be dealt with.
'Generally, when man-made objects like plastic in concrete are mixed, its strength gets reduced slightly, because the plastic does not get attached to the cement-like sand is added.'
In addition, it was to use the appropriate amount of plastic to make it worthwhile.
This material is used in some areas of construction.
This can help in tackling issues such as not recycling plastic and meeting the demand for sand.
Its Published in 'Construction and Building Materials' and the International Scientific Committee has selected it for the Atlas Award.
The research team studied various types of plastic, to know if their sawdust can be made and can be used in place of sand.