Single-Use Plastic Ban On 2nd October: List of Plastic Items Banned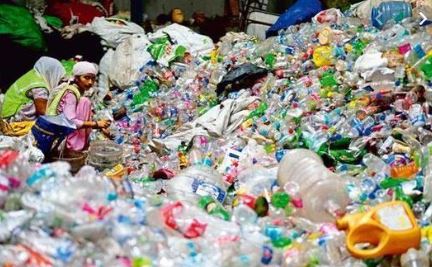 Single-Use Plastic Ban On 2nd October: List of Plastic Items Banned
Modi Government led by Prime Minister Narendra Modi to mark the 150th birth anniversary of Mahatma Gandhi has banned the use of single-use plastic from 2nd October 2019 nationwide.
The Narendra Modi-led Union Government aims to completely eliminate the use of single-use plastic by 2022.
Need: India generates about 9.4 million tonnes of plastic waste each year and with no effective disposal method, the plastic waste ends up the roadsides, in landfills and water bodies.
Plastic waste management is a global concern, around 90 percent of the plastic produced is discarded as waste. So far, more than 60 countries have banned single-use plastic or curbed its use.
List of Single-Use Plastic Items Banned
Plastic bags,
Straws
Cups
Plates
Small bottles
Certain types of sachets
The ban will cover the manufacturing, usage, and import of the above items.