Updated By: LatestGKGS Desk
Plastic: Use, environmental problem, all aspects, conclusion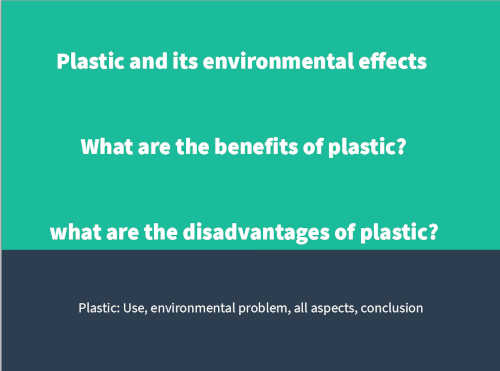 Plastic and its environmental effects
When we discuss Environmental problem, the first thing comes in our mind is plastic because it becomes part of life enormously, we are surrounded by plastic totally.
It gives us lightweight devices, durability, and also non-corrosive.
In the current situation of global warming, we urgently need to reduce carbon footprint, therefore we need to discuss the positive and negative side of the plastic.
What are the benefits of plastic?
Lightweight: The main reason behind the vast use of plastic is its lightweight along with hardness. Due to this property, it is increasingly used in the new vehicles because of this it makes the vehicle safer and easy to handle physically. It also helps in fuel economy because it goes more mile per gallon compared to metallic vehicles.
Durability: Due to this property, plastic makes a wide range in applications like mobile phones, accessories, laptops, vehicles, packaging facilities, manufacturing, storage, and so on. It can last up to 50 to 100 years which is a lot therefore it is called durable.
More impact than paper: Papers are the widely used thing in early time but due to its large demand, many environmental resources consume in large quantities for paper. while plastic also required lots of resources but not in the cost of harming the environment and also easily recyclable.
Reduced packaging and provide safety products: Due to its light and durable nature, it provides the best packaging facility along with airtight seal securely. It ensures that the product delivers to the consumer without any cross-contamination.
what are the disadvantages of plastic?
Pollution: At the current situation plastic used everywhere but people are unable to handle them effectively which causes an environment full of scraps plastic in dump yards and because of the durable feature it can't be disposed of easily which creates pollution everywhere.
Toxicity: Companies uses a lot of toxic elements to manufacture the plastic to make it hard, after the finalization of the product it is delivered to the consumer and they use it frequently which causes a lot of disease like asthma, cancer, skin disease, etc . so for this we need to limit the uses of plastic as much we can until any solution encountered.
Suffocated Environment: As we know that people think the best way to handle plastic is to fill it in the land but it is not the solution. it only makes you not visible in front but the problem has in it solve yet. Due to landfill, it makes our land barren nothing else. Another way is burn it is more hazardous because it emits dangerous carbon monoxide and other toxic gases
Conclusion :
The best way to handle plastic and its product is to recycle them effectively and limit the use of plastic in our daily life.
Latest Plastic Updates