Updated By: LatestGKGS Desk
Sabarimala Temple: History, Importance, Supreme Court Judgment and Controversy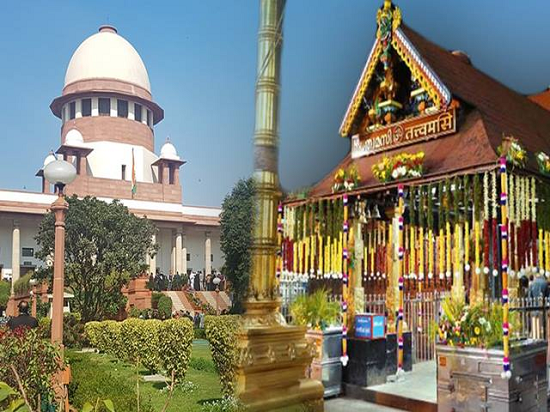 Lord Ayyappa Sabarimala Temple History and Supreme Court Judgment for pilgrims, Importance Hindu culture
Sabarimala is a temple dedicated to Lord Ayyappa located in Kerala. There are restrictions for the entry of women between 10 and 50 years of age in the temple since it is believed that Lord Ayyappa, who is the presiding deity, is a celibate and menstruating women cannot be allowed inside the temple premises on account of 'purity'
In a historic judgment pronounced on Friday, 28th September 2018, Supreme court finally ended the age-old ban on women between 10-50 to enter into the Sabarimala temple.
The judgment said that women of all ages could be devotees of Lord Ayyappa, and that gender could not be the grounds for preventing the entry into a temple. Five judges had given their judgment on Sabarimala case. The ratio is 4:1, four judges are in support to women who can enter into the temple, and Justice Indu Malhotra has given her verdict against.
In its verdict, the five-judge Constitution bench comprising Chief Justice Dipak Misra, Justice Rohinton Fali Nariman, Justice AM Khanwilkar, Justice DY Chandrachud, and Justice Indu Malhotra ruled, observed that Article 25, the right to practice religion, is applicable to both men and women.
Justice Indu Malhotra, who wrote the dissenting judgment in the Sabarimala case, said that the notions of rationality cannot be brought into matters of religion. She added that the shrine and deity are protected under Article 25 of the Constitution and that it was not up to the court to decide which religious practices should be struck down.