Amarnath Yatra-2018 registration from 1st March 2018 process details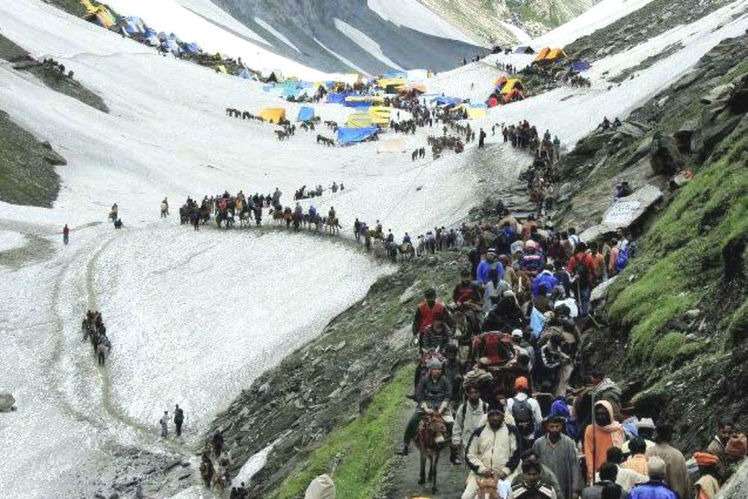 Registration for Amarnath Yatra-2018 Started on 1st March 2018
The registration for annual Amarnath Yatra has been started from 1st March 2018.
The registration for Amarnath pilgrimage can be done through the 440 notified bank branches of Punjab National Bank, Jammu and Kashmir Bank and YES Bank across all the States & Union Territories of the country.
The two month long Amarnath pilgrimage will commence on the 28th June 2018, via both Baltal and Pahalgam routes.
According to the Shri Amarnath Shrine Board (SASB), any person below the age of 13 years or above 75 years, pregnant women and medically unfit people are barred for taking the pilgrimage in south Kashmir.
The SASB Board has also issued an advisory relating to Health and Do's & Don'ts for the pilgrimage mentioned in their website www.shriamarnathjishrine.com.
Amarnath cave is a Hindu shrine situated in Jammu and Kashmir, India. The cave is located at an altitude of 12,756 ft, about 141 km (88 mi) from Srinagar and reached through Pahalgam town.
The shrine forms an important part of Hinduism and is considered to be one of the holiest shrines in Hinduism.