Updated By: LatestGKGS Desk
NASA's Parker Solar probe becomes the closest spacecraft to the Sun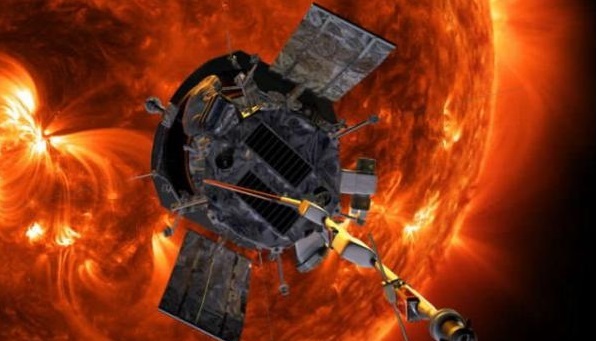 NASA's Parker Solar probe becomes the closest spacecraft to the Sun: Detail
The first spacecraft Parker Solar Probation sent by NASA to study the Sun and its external environment has become the closest human-made spacecraft to Sun.

NASA tweeted this achievement and said, "We have reached the touch of the sun."
The yacht has broken records of the Sun passing around 4.3 million kilometres, and earlier this record was named after the German-American space station Helius II.
Parker Solar probe will study the Sun for seven years after sunset.
This vehicle will be near the outer layer of the Sun, near Corona. Corona's temperature is 10 million degrees Celsius.
The purpose of this NASA mission is to study the effects of corona on the surface of the Earth.
This unmanned spacecraft, built at a cost of 1.5 billion dollars, was launched on August 13, 2018.
It was released so that it can be found to find out what things affect the earth in the solar system.
It is also a motive to find out the reasons for the rise of solar storms behind the trial of Spacecraft.
The purpose of the Parker probe is to study the effects of the sun on the surface of the Earth.