Updated By: LatestGKGS Desk
Parker Solar Probe Technology, Mission Objectives, Life Time, Salient Features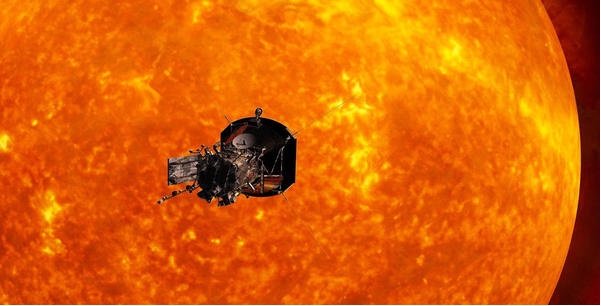 Parker Solar Probe: function and salient features
A Parker solar probe is NASA's spacecraft sent to know the secret of the sun's corona and solar wind.
This plan was originally proposed to be sent in 2015, but after many delays, it was eventually sent to space on August 12, 2018.

The name of this vehicle has been named after the physician Eugene Newman Parker.
He presented many concepts of transmitting energy through the stars.
This name of NASA has been named after the name of a living scientist for the first time.
The solar probe will be very close to the Sun and its design and construction will be done by the Applied Physics Lab (APL).
It will take seven years to send this campaign.
There are chances of revealing a lot of facts about the sun's corona and solar wind.
This NASA campaign will prove to be beneficial in the study of Arias scientists on the Sun.
Parker will continue to reach the sun near the sun breaking his record and will continue to inform the mysteries of this star made for decades for the scientists.
In this drive, the nearest distance to the Sun is 61.63 lakh km.
Parker is expected to reach here in the year 2024. During the whole operation, it will rotate the Sun 24.
At the beginning of October 2018, Parker passed through a distance of just 2414 kilometres from Venus.