Training and Capacity Building of Civil Services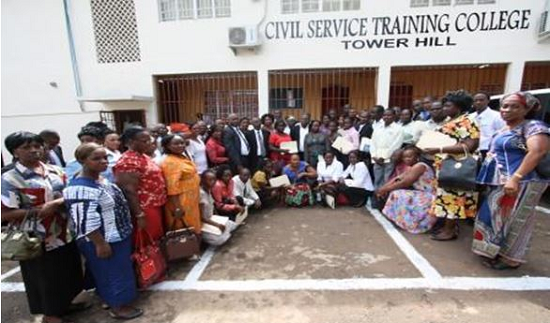 Training and Capacity Building of Civil Services And National Academy at Mussourie(LBSNAA)
Young recruitment for Indian citizens, Police & Foreign services are given a five months foundational course at the National Academy at Mussourie(LBSNAA) and then special training in training institutions which is service oriented for their respective services.
The IAS stay behind in the academy to undergo further institutional training, and the IPS and IFS leave for their respective training institutions. The idea behind the five-month foundational course is to instill in the officers of the higher services an understanding of the constitutional, economic and social framework within.
which they have to function as these largely determine the policies and programmes towards the framing and execution of which they will have to make their contribution, besides acquainting them with the machinery of the Government and the broad principles of Public Administration, aims and obligations of the Civil services and ethics of the profession.
IAS services matters and conditions of service are managed by the Ministry of Personnel and Training. After completing his training by the IAS officers, he is sent to the state (allotted through cadre) for practical training.
At the end of this training, he has to come back to the Academy for a second spell of training where the emphasis is placed on the discussion of administrative problems encountered or observed by the probationer during his state tenure (which is one year).