Updated By: LatestGKGS Desk
World Sleep Day 2018 on 16th March 2018 - Benefits , Lack/Causes, Treatment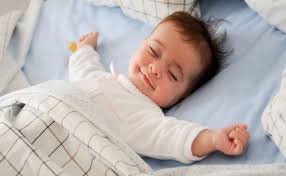 World Sleep Day 2018 on 16th March 2018 - Benefits of Proper Sleep, Lack/Causes, Treatment
The World Sleep Day is marked annually every year across the world on Friday before the March Equinox to spread and enhance the awareness about proper sleep.
The World Sleep Day 2018 this year is celebrated on 16th March 2018 with the slogan 'Join the Sleep World, Preserve Your Rhythms to Enjoy Life'.
Sleep is an important indicator of overall health and well-being. Humans spend up to 1:3 of their lives asleep. Getting a good & proper night sleep is important for one's mental & physical health.
Sleep varies person to person; depending on the age, lifestyle & health conditions an average healthy sleep for adults may count to 7 to 9 hours (Night Sleep) or so.
Proper sleep boosts Memory and Creativity- Development of healthy memory involves 3 stages namely Acquisition, Consolidation and Recall which is directly associated with the individual's proper sleep. Improper sleep can affect person's creative thinking and logic reasoning abilities.
Sleeping Enhances Immunity and Cell Repair -The cells in our body repair and rebuild themselves while we sleep, as the growth hormone functions only at night.
Not taking a proper sleep or not maintaining enough & timely (night) sleeping habits may increase the risk of chronic medical conditions, results in the cause of increased weight, insomnia or even depression.
Practicing Yoga and Meditation can help us take proper sleep.