Updated By: LatestGKGS Desk
Uniform Civil Code (UCC) History, Statement and Controversy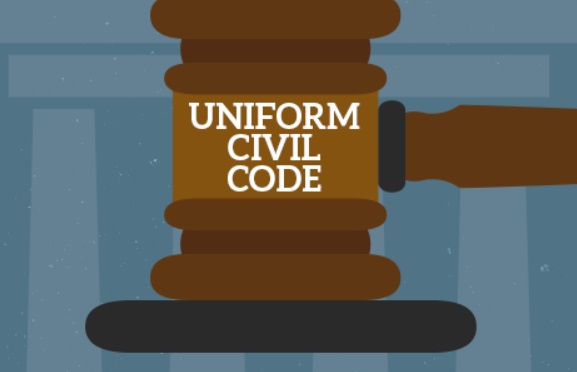 Uniform Civil Code (UCC) Article 44 of the Constitution of India History, Statement and Controversy
The foundation of the Uniform Civil Code is based on the premise of establishing no connection between religion and modern civilization in the world.
Uniform Civil Code responsible for covering the areas of human civilization like inheritance, adoption, marriage, divorce, and succession of the property.
Article 44 of the Indian Constitution with Directive Principles of State Policy (DPSP) provides a statement about State endeavor to provide its citizen with a uniform civil code (UCC) throughout the territory of the Republic of India.
History of Uniform Civil Code (UCC) in Modern Indian Society
Uniform Civil Code exists day back to the colonial period in India before Independence. This can mainly be divided into two parts:
1. Pre-Independence (Colonial Era)
2. Post Colonial Era (1947-1985)
Post-Colonial Era witnessed some of the reforms in Indian society as mentioned below:-
- The Hindu Code Bill
- Succession Act
- The Hindu Marriage Act
- Minority and Guardianship Act
- Adoption and Maintenance Act
- Special Marriage Act
- Shahbano Case
- Daniel Latifi Case
- Sarla Mudgal Cae
- John Vallamattam Case
However, Article 37 of the Constitution of India indicates that although our constitution itself believes that a Uniform Civil Code should be implemented in some manner, it does not make this implementation mandatory.